September 21, 2022
Launceston is the gateway to Tassie's world-class MTB trails
Finding your flow has never been easier. With access to world-class mountain biking trails literally at our doorstep, Launceston has quickly become the mountain biking capital of Australia. So where do we recommend going to find some hectic descents and berm magic?

Once a thriving mining town, Derby is now home to one of the world's premier mountain bike trails.
Picture riding through rainforests blanketed in moss, giant ferns and brooding myrtle beech. The quintessential Blue Tier trail is an experience that every rider comes for (and we do suggest adding to your list if you are an experienced rider).
The network encompasses 125km of purpose-built mountain bike trails with options to suit all skill levels. It's the perfect place for the entire family to carve up the dirt!
Whether you like to shred some serious downhill, enjoy some cross country flow or just want a fun day on the trails with the family, the St Helens Mountain Bike Trails have an experience for everyone.
The headline ride is the epic 42km Bay of Fires Trail offering the rare chance to mountain bike from the mountains to the sea. This stunning ride starts with endless vistas of the surrounding mountain ranges and coastline, before plunging through rainforest and over granite boulders and then emerging on the white sand at the Bay of Fires.
The newest trails to land and located only 40-minutes from Launceston can be found at George Town.
Framed around Mount George, this 80km trail network is ribbed with jumps, bounces and flowing descents. It's the ideal first stop on your mountain biking adventure!

Venture into the wilderness and take on the serious switchbacks and flowy trails that descend to the Mersey River flats.
Wild Mersey is an emerging trail network with what will ultimately be 100km of mixed-landscape riding. The first sections of the network have opened, with trails around Warrawee Reserve in Latrobe, as well as at Railton and Sheffield. The network will eventually connect Latrobe to Sheffield.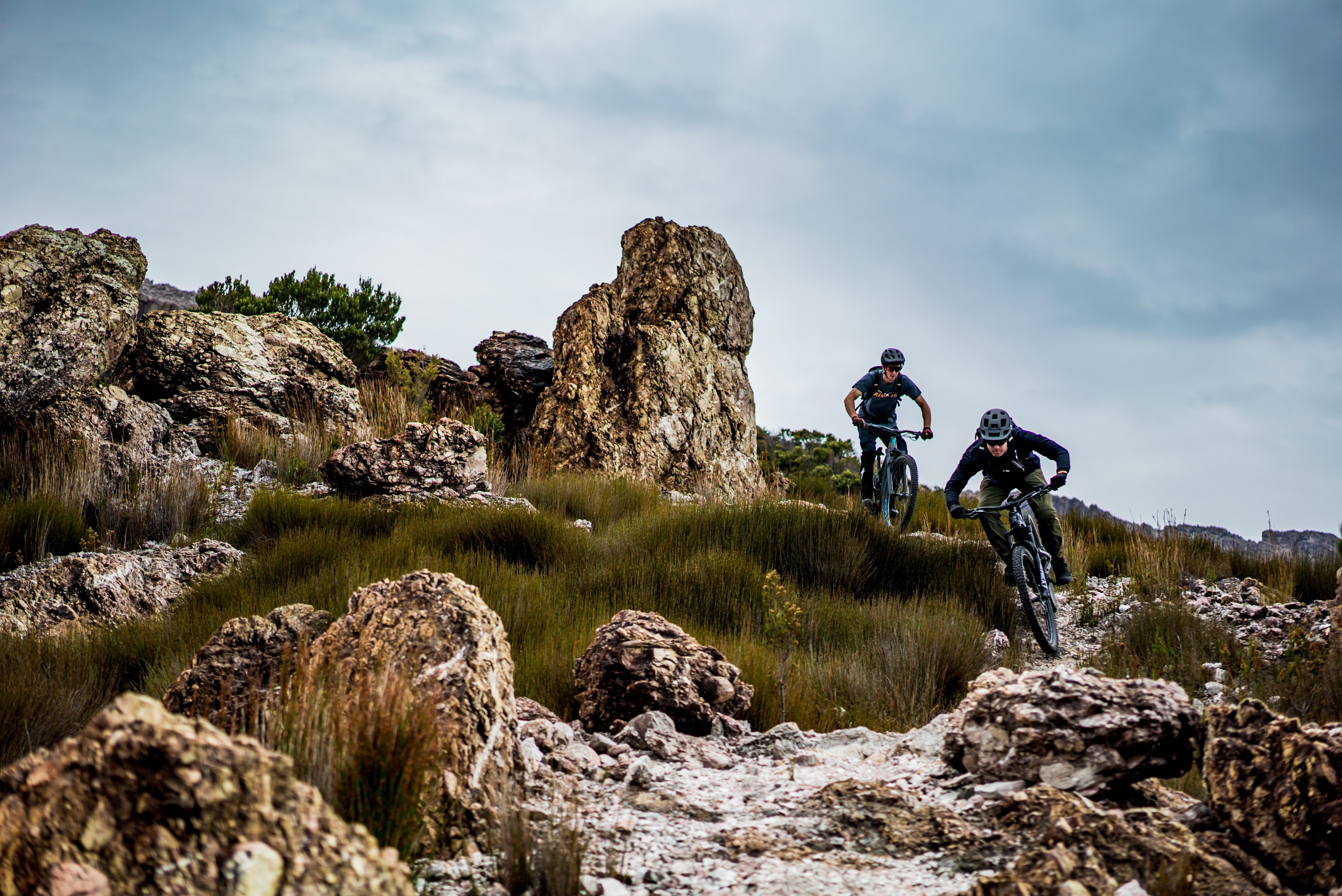 Set against a landscape that is as breathtakingly beautiful as it is wild and raw, the West Coast MTB trails offer an experience like no other.
Imagine 800m of vertical descent, rocky alpine ridgelines, grass plains, rainforests and remote coast. They are truly the trails putting the mountains back into mountain biking!
While we don't recommend these trails for the faint-hearted, the challenge is worth the experience.
So, get out and tackle the trails!